v1.0.0
Candidates
2019 primary election
Highline School District 401
Director District 1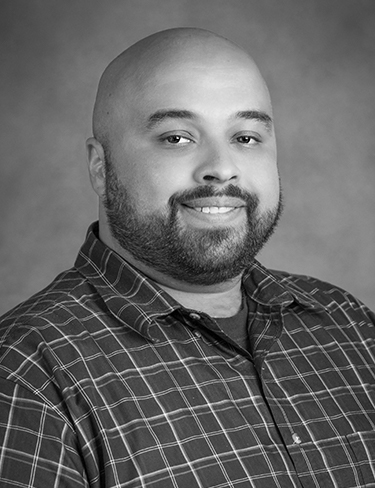 Aaron Garcia
11318 20th Pl SW
Burien, WA 98146
(206) 817-9327
Education:
Bachelor's in Political Science/Social Studies, Western Washington University. Evergreen High school, White Center, WA.
Occupation:
Community Inclusion Manager, White Center Community Development Association (WCCDA)
Statement:
I want to first respectfully acknowledge the Puget Sound Salish People, who have been for many generations and will continue to be the rightful stewards of this land.
The voice of Highline Public Schools' students and families should always be at the forefront of every decision. We need to make a long term commitment towards student health and artistic creativity. Resources and facilities should meet the needs of every student and our commitment to this should be unwavering. I will continue to work in order to make these things happen and ensure Highline's students and families are always the center of the decision making process.
I have the honor of serving the Highline community where I grew up. I work at the WCCDA, our goals are to eradicate poverty and racism by investing in our vibrant and diverse community. Prior to the CDA, I partnered with Highline Public Schools for six years and mentored over 1,000 students helping them to reach their career and higher education goals. Through this experiment I know firsthand the issues facing Highline community.

I have a vision for Highline that better serves the diverse young people of our community. Let's make that vision a reality
Education:
Masters in Teaching and Doctorate of Philosophy in Education
Occupation:
Seattle Public Schools Ethnic Studies Program Manager
Statement:
My name is Tracy Castro-Gill and I'm running for the District 1 position on the Highline School Board. I have been a middle school educator for six years, and I currently serve as Seattle Public Schools Ethnic Studies Program Manager. In 2018 I was recognized by the King County NAACP for my work on ethnic studies and racial justice and received the NAACP Golden Apple Award. In 2019 I was recognized for my work in Seattle Public Schools and named the 2019 Puget Sound Educational Service District's Teacher of the Year.
I teach an anti-racist pedagogy course in Seattle University's masters in teaching program and am currently working on a doctorate of philosophy in education. I have recently been appointed to the Teaching Tolerance advisory board where I will work on a national level to advocate for racial justice in education.
I have a deep understanding of education systems and anti-racist policies, practices, and curriculum. Highline School District is 77% students of color and these students deserve a champion of racial justice. I am that person. I will bring my expertise and passion for racial justice along with my personal experiences as a Chicana to the board and district.
Michael T. Lewis
11431 Occidental Ave S
Seattle, WA 98168
(720) 810-6125
Education:
Bachelor's--University of Nebraska at Kearney; Master's--Lesley University; Master's--University of Denver
Occupation:
Elementary Music Specialist
Statement:
My name is Michael T. Lewis, and I ask for your vote for the District 1 Board Director position. Our students deserve a board director who will listen to all stakeholders while making critical decisions. Our students deserve a director who, as an experienced educator of 19 years, understands the needs of the classroom. Our students deserve a leader who builds relationships with local businesses, our community, and our families—a leader who has the knowledge to set the district on a successful course toward that trajectory. I am that leader.
A current teacher in Kent, I have also been a financial aid counselor, a mentor, and a champion for public education. I love working toward student-centered solutions and celebrating their successes. I look forward to representing you and our students. Thank you for your vote.
Sign up for email or text notifications