v1.0.0
Candidates
2019 primary election
City of Seattle
Council District 4
Shaun Scott
PO Box 45088
Seattle, WA 98145
(206) 437-7826
Education:
Section not used by City of Seattle candidates
Occupation:
Section not used by City of Seattle candidates
Statement:
ENDORSEMENTS
Sierra Club. Cary Moon. WA State High School Democrats. Seattle DSA. 43rd LD WA State Rep. Brady Walkinshaw (2013-2017). Seattle City Councilman Jim Street (1983-1995). Our Progressive Future.
PROFESSIONAL EXPERIENCE
Field Organizer for Pramila Jayapal's 2018 Campaign. Editor; Real Change News. Outreach Coordinator; Seattle Office of Arts & Cultural Affairs. Filmmaker and Journalist; City Arts Magazine and SEIU 775NW. Author.
COMMUNITY SERVICE
Student Body President, Shoreline Community College (2002-2003). Labor Organizer, Campaign Workers Guild (2018-present). Seattle DSA Local Council (2018). 4Culture Individual Arts Award recipient. Mayor's Office of Arts & Cultural Affairs Individual Artist grant recipient.
STATEMENT
The people of Seattle and District 4 need bold leadership on big questions like affordable housing, housing the homeless, and local action on climate change. I hope to provide that leadership as your next Seattle City Councilmember from District 4.
If my time as a director of outreach for the Seattle Office of Arts & Cultural Affairs' effort to transform King Street Station taught me anything, its that listening and collaboration need to be at the heart of our politics. If elected, I would establish a constituent services office in District 4 and hold regular town halls to hear from the working families, students, renters, neighborhood groups, and vulnerable populations in my District.
Seattle is my home of 26 years. I believe our city's prosperity should benefit us all. By listening to our neighbors and building coalitions, we can forge a fair city, where renters aren't priced out by rising costs of living, and homeowners aren't stressed out by rising property taxes.
We can have a caring city, where the homeless get connected to supportive housing and mental health services, and young people don't have to choose between textbooks and food. We can have an inclusive city, where there is enough housing for those here, and for those on the way.
A vote for Shaun Scott is a vote for this vision.
Beth Mountsier
4616 25th Ave NE PMB383
Seattle, WA 98105
(206) 257-2229
Education:
Section not used by City of Seattle candidates
Occupation:
Section not used by City of Seattle candidates
Statement:
I have the expertise, experience and dedication as a public servant to ensure that in District 4 and across Seattle adoption of smart, creative policies ensure that families and retirees can afford to live here; children get a great public education; everyone, regardless of zip code, feels safe in their communities; and there are fair-wage jobs and successful small businesses in every neighborhood.
Throughout my life in Seattle, including 20 years as a homeowner in Ravenna, I have been a volunteer and community activist/advocate. For 33 years I have served on numerous boards, volunteered in local schools and am currently the co-chair of University Heights (community center). 
I started my career as an urban / architectural designer, property analyst and project manager primarily for multi-family housing.  After volunteering in efforts to preserve and build more affordable housing in Seattle, I was recruited to King County as an affordable housing planner.  I continued working for the Executive (5 years) and Council (21 years) on a range of issues, many as a facilitator of regional policy and agreements around issues of housing, human services, and utilities. I now work on transit policy and design guidance for light rail stations and a new TOD community in Redmond.  My proudest achievement was working with then CM Bob Ferguson to research, propose and pass (2005) and renew (2012) the KC Veterans, Seniors and Human Services Levy.
My interest and passion have always been about improving Seattle, King County and the region so that it is a better place for all.
My priorities for District 4 are:
Improve Housing Affordability and Quality using my expertise on land use, zoning, housing, high quality design and economics;   
Improve Transportation/Transit including roads, sidewalks, bike lanes, first/last mile options;
Act on Reducing Homelessness through Effective spending on Human Services and Public Safety using my knowledge of best practices for addiction recovery, mental illness treatment and LEAD, and specialty courts; and
Ensure Education needs are Council priorities for our capital needs for schools in D4
I am a fiscal conservative interested in minimizing tax and ratepayer costs (having analyzed utility and capital project budgets for years) but also a believer in investments 'upstream' for public health, equity, and reducing 'downstream', costly fixes. 
I would be honored to serve District 4. (More information available on the campaign website.)
Emily Myers
PO BOX 95228
Seattle, WA 98145
(360) 559-1486
Education:
Section not used by City of Seattle candidates
Occupation:
Section not used by City of Seattle candidates
Statement:
Our greatest challenges as a city and region - housing and childcare affordability, climate change, public health and safety, and rising inequality- must be met with evidence-based policies that deliver results for our families and neighborhoods. As a UW PhD Parkinson's scientist, labor organizer and coalition builder, I believe we need collaborative leadership guided by data to overcome Seattle's most pressing obstacles. I am running for Seattle City Council to bring solution-driven, progressive leadership to City Hall.
Leadership on Homelessness: Research shows compassionate best practices such as low barrier supportive housing, homelessness prevention strategies including rental assistance, harm reduction programs like Law Enforcement Assisted Diversion, and overdose prevention services are crucial to ending homelessness. I will refocus our spending on these best practices.
Housing for All: We can build equitable family neighborhoods, improve affordability, and promote cultural and economic diversity with thoughtful zoning changes to allow duplexes and triplexes across the city and by targeting development of affordable units near transit. We must also expand public housing and nonprofit housing to both lower and stabilize prices for students, families, seniors, and workers. As a renter, like nearly half of Seattle residents, I'll fight for stronger tenants rights and against unfair rent increases.
Climate Resilience: Smoke-filled summers, threats to our resident orcas, and rising rates of childhood asthma make this global emergency an urgent local crisis. I'm building coalitions with climate scientists, unions, policy experts, and at-risk communities to steward our transformation to a city of climate resilience: Green Apprenticeships in clean energy jobs, free and expanded transit funded through congestion pricing, and new construction with efficiency and sustainability standards.
Education and Opportunity: Affordable, high quality childcare sets our children up for bright futures. I'm a proud product of public education- preschool to community college to UW- and I'll continue building on Seattle's early learning investments. This means increasing affordability and access, living wages for all education professionals, and career growth opportunities. I will work to close Seattle's unacceptable gender wage gap and value the contributions of all workers.
No Corporate Money: Our grassroots campaign is refusing donations from corporations and big money interests. As your councilmember, I'll be accountable to you, your families, and the communities of NE Seattle.
Proven Leadership Endorsed by: MLK Labor Council, SEIU 1199NW and 775, UFCW21, UAW4121, King County Young Democrats, Councilmember Teresa Mosqueda, Port Commissioner Ryan Calkins, hundreds of D4 neighbors!
EmilyforSeattle.com
Alex Pedersen
7724 35th Ave NE, PO Box 15235
Seattle, WA 98115
(206) 502-9092
Education:
Section not used by City of Seattle candidates
Occupation:
Section not used by City of Seattle candidates
Statement:
I am running for City Council to bring your voice to City Hall and accountability to city government. Accountability means listening, transparency, and results. I have the proven experience to deliver.
Many have lost faith in City Council  because of backroom deals, policies making our city less affordable, and a lack of focus on safety, livability, and other basics.  With accountability, we can restore people's faith in city government, enable people to afford to stay in the city we love, and get results on priorities:
Reducing Homelessness: We should fund only data-driven, best practices proven to reduce homelessness. I will coordinate with King County on mental health and drug dependency solutions to craft a comprehensive plan and achieve real progress on this regional crisis. Compassion requires results
 
Increasing Safety: Our police officers and firefighters need support from city leaders to tackle the challenges arising from our growing population. City Council should hold the criminal justice system accountable to prevent prolific offenders from being continually released into communities without proper help and supervision.
 
Improving Transportation: All people — including seniors and families with children — need good transportation to work, shop, play, and thrive in our city. But our city's traffic and roads are a mess.  City Council must wisely invest our limited resources on reliable roads, transit, and sidewalks to safely move the most people.
My combination of public service experience and financial expertise from the private sector are needed to achieve results.
After earning a master's degree in government, I worked at the Department of Housing and Urban Development during the Clinton Administration to reduce homelessness. My career includes 15 years managing financial analysts to preserve affordable housing.
When I served Seattle as a Legislative Aide to former City Council President Tim Burgess, I crafted legislation creating the nationally acclaimed Seattle Preschool Program, which voters overwhelmingly approved. I led efforts to fully fund Nurse Family Partnership to empower low-income moms and their babies. I know how to get things done.
My wife and I have been raising our children near Candy Cane Lane and I published the neighborhood newsletter "4 to Explore."
As a progressive Democrat focused on results, I'm endorsed by former King County Executive Ron Sims, Tim Burgess, Nick Licata, Ruth Kagi, Daniel J. Evans, State Representative Gerry Pollet, Port Commissioner Peter Steinbrueck,  46th LD Democrats, and by neighborhood businesses.
I would be honored to earn your vote.
Cathy Tuttle
P.O. Box 27111
Seattle, WA 98165
(360) 362-9739
Education:
Section not used by City of Seattle candidates
Occupation:
Section not used by City of Seattle candidates
Statement:
I am knocking on 8,000 doors in every corner of our district. What I hear is this: If you are older like me you want to age in place. If you are younger like my two children you worry about being priced out.
You tell me Seattle's response to homelessness, rising unaffordability, and climate action has been massively underwhelming. These are complex problems we must work on together.
I've been a community builder with Seattle government and nonprofits for 30 years. I've been a planner for City of Seattle Parks and staffed the Neighborhood Planning Commission. I'm the founding director of Seattle Neighborhood Greenways.
Every city grows and changes. I'm committed to seeing change improve our quality of life, reduce our environmental impact, and reflect our wishes. The Stranger wrote: "Tuttle is action-oriented … she knows the ins-and-outs of the system and, most importantly, how to get stuff—like the 40 parks and community centers she was project manager on—built."
Here's what I plan to do:
Increase Affordable Housing: Seattle has fallen behind building affordable housing. We need stronger partnerships with regional governments, businesses, and nonprofits to build affordable family workforce housing for teachers, retail employees, first responders, elderly, and nurses as well as housing for people experiencing homelessness.
Keep People in Their Homes: We can't expect to reduce homelessness if we displace people faster than we build housing. We must keep families sheltered and intact, review rent policies, predict foreclosures, and rapidly rehouse vulnerable people.
Lead on Climate Change: Our region's wildfires are an urgent reminder that we all must do our part. Seattle can lead by working with other cities to measure and reduce our carbon footprint.
Ensure Fiscal Accountability: I believe the most important responsibility of an elected official is to ensure your tax money is spent wisely, with transparency and accountability.
Provide Safe Streets: You should be safe in your neighborhoods whether walking to your senior center, biking to school, or playing in a local park. Little things like clean public bathrooms, garbage cans, accessible sidewalks, and well-lit crosswalks can go a long way towards making neighborhoods thrive. I'm excited to apply my expertise in land use and transportation as your next City Councilmember.

Endorsed: King County 46th District Democrats, former Seattle City Councilmembers Richard Conlin and Tom Rasmussen, community leaders Jerry Large, Ed Lazowska, Alan Durning, Heather Trim, Inga Manskopf, and many more.
Frank A. Krueger
PO Box 95575
Seattle, WA 98145
(206) 536-7853
Education:
Section not used by City of Seattle candidates
Occupation:
Section not used by City of Seattle candidates
Statement:
Hi, I'm Frank Krueger - a small business owner, engineer, and renter in Wallingford. I am running to bring my experience and skills to solve the hard problems Seattle faces, to ensure everyone's voice is fairly heard, and to embrace the opportunities that we have.
I was born in upstate New York to a blue-collar family and learned the value of hard work. I work in the automotive and marine industries to make vehicles more efficient and safe. I write STEM apps that make engineering tools accessible to people around the world. I started my own business to help immigrants who were being exploited – working on behalf of the brightest and kindest people I have ever known to empower them to work legally in the US and eventually become citizens. Now, I want to work for you.
Here are some of the things I'd like to start with:
Help People into Housing
I believe in a housing-first solution to homelessness and want to see shelters become more accessible to those seeking help. I will fund individual case work to address addiction, mental health, and other barriers to stability, so that no one finds themselves back on the street. I want better hygiene facilities and safe disposal locations to keep temporary encampments clean and healthy. I will streamline the city's response to unsafe situations and ensure that everyone is protected, no matter their living conditions.
Clean Transportation
With our renewable hydropower, Seattle is in a unique position to be a model green city. Let's embrace electric transportation to meet our carbon goals. Let's ensure that all electric transportation devices have access to our complete pedestrian and cycle network. Protected bike lanes will have long-term positive impacts for everyone and I look forward to completing them as a part of Move Seattle without further hesitation.
Keep Seattle Beautiful
I will hold myself accountable to our neighborhood plans and look forward to updating them with you to preserve the character of our neighborhoods. A tree offset fund should be established to plant new or uprooted trees in parts of the city lacking canopy. I want to improve public access around Lake Union, so we can all enjoy its splendor. 
Seattle has the ability to embrace growth without losing its integrity. I know my experience and work ethic will serve Seattle well as I give you a voice on the city council.
 
Ethan Hunter
4732 20th Ave NE #208
Seattle, WA 98105
(206) 535-5733
Education:
Section not used by City of Seattle candidates
Occupation:
Section not used by City of Seattle candidates
Statement:
I'm running for City Council to help ensure all generations, including the youngest and future generations of Seattleites have a say in the policy decisions that will shape their future.
As a product of Seattle Public Schools, I'm in tune with the challenges that our education system faces. At a time when active shooter drills happen on a regular basis, and parents are wondering if when they drop their kids off at school, it will be the last time they see them, its time to elect leaders that understand and can tackle these issues head on. When elected, I'll make the safety of our kids and teachers in Seattle public schools a top priority.
Zoning, Transportation & Environmental Protection: As one of the fastest growing regions in the nation, our zoning laws need to be adapted to accommodate the vast number of people flocking to Seattle. I support changing our zoning codes to allow for taller buildings, and more multi-family homes in areas closest to major transportation hubs, thus encouraging their use. It is imperative that we incentivize people in Seattle to utilize public transportation. Getting single occupancy vehicles off the road and onto public transit, ride shares, bikes or on foot, will not only reduce traffic but be good for our environment as we look to tackle climate change.
Supporting Police & Firefighters: If we're serious about supporting our first responders and law enforcement officers, it's time we pay them a salary that ensures they can afford to live in the communities they serve. I'll push to expand benefits to our police & firefighters, while making sure a system is in place to hold them accountable for their actions.
Homelessness & Substance Abuse: I support housing-first options to address our homeless crisis, with additional housing benefits for those who find and maintain jobs. For those dealing with substance abuse I support more funding to help these individuals get the treatment they need to get clean. 
What comes next could be ugly for Seattle's future or it could be full of hope and opportunity. I'm running because I believe in the hope and promise Seattle offers and if you believe the same, hopefully you'll take the leap to have hope in me and the promise of what this great city can be. All I ask from the people of District 4 is to share that hope with me.
Education:
Section not used by City of Seattle candidates
Occupation:
Section not used by City of Seattle candidates
Statement:
Occupation: Senior Program Coordinator - MentorU, Big Brothers Big Sisters of Puget Sound
Education: Double Master's Degree in Sustainable International Development and Coexistence & Conflict, Brandeis University and Bachelor's Degree in Sociology, Seattle University
Hi District 4, my name is Sasha Anderson, and I am running to represent you on city council because I love our city, and we desperately need a representative who is laser-focused on steering our council to strategically, and effectively, work together.
The pressing issues of climate change, affordable housing, and education are my priorities and my platform is built on unity. Whether that be unifying the council, business leaders, or constituents, I will work to the bone to create change. I know the council has the revenue and the power to create real change for the city and it is my mission to enact it.Through effective collaboration and consensus building, so much more can get done. I am well versed in negotiation and meditation after training with leaders in the field at Harvard and MIT as a member of the Program on Negotiation. My superpower is helping people find common ground and work together, and we are in dire need of someone like this on our city council. Someone who can build relationships and help enact positive social policy. This is the type of leadership I bring to my work everyday and will take with me to city hall.
I firmly believe it is not only my education and professional experience that make me the best person for this job, it's also the fact that I am a working-class resident of our district who is in a loving same-sex relationship. Growing up in a working-class family taught me how to make something beautiful out of what you're given. As the only lesbian woman running for D4, I am also in a unique position to bring the voice of a vital group of people to the table who currently have no representation on the council, yet make up a significant portion of our residents.
After knocking on 4,000 doors, working full-time, campaigning, participating in countless endorsement meetings, and organizing community events, I should be tired. I'm not. Instead, I am more energized than ever to build up our community. We can only do this if we work together, and I hope you'll join me.
Joshua Newman
PO Box 9100
Seattle, WA 98109
(206) 745-2010
Education:
Section not used by City of Seattle candidates
Occupation:
Section not used by City of Seattle candidates
Statement:
With so many thoughtful, experienced candidates in this race, it may be hard to choose. I'm a Jewish dad with four young kids; the union engineer at Boeing with a background in early childhood education; the transportation wonk and process improvement expert. I've coached my son's baseball team, served on my synagogue's board, and fought for safety, equity, and mass transit in my city, as a UW student and as president of Maple Leaf Community Council.
After nearly two decades living in District 4, I am prepared and excited to serve you during this time of unprecedented change.
Seattle has grown by 167,000 people in the last 20 years. Climate change darkens our door. Our parents and grandparents believed our lives would be better than theirs. How many of us feel that way about our children and grandchildren?
True leaders connect our community values to a vision for the future. As an engineer and neighborhood advocate, my life's work has been solving problems by identifying root causes, and bringing everyone to the table. We can make hard choices to invest in our future, without tearing down the whole system. We can respect our heritage, without turning back the clock.
In the next four years, we must…
Make it easy to get around without cars
Build more homes while balancing urban forestry and architectural beauty
Ensure public safety and provide appropriate shelter for ALL our neighbors
This takes not just solid policy and strong collaboration among city leadership. Lasting change takes bravery. Bravery takes trust.
Back when I was Teacher Joshua in Room 203, a little guy, Sam, arrived who had never left his parents. He was terrified of school. He had his special blanket, but that was not enough. He trembled; he cried. I couldn't tell him everything would be fine — for him, that wasn't true. But I could sit, and hold him, and let him know that he was safe. It took time, and patience, but after several weeks he knew without a doubt that he could trust me, and school was a fun place.
This experience has served me time and again when building relationships — with colleagues; with new neighbors; with the kids I coach. Trust has to be earned.
I hope you will give me the opportunity to guide Seattle — with care, steadiness, and experience — into a safer, stronger future.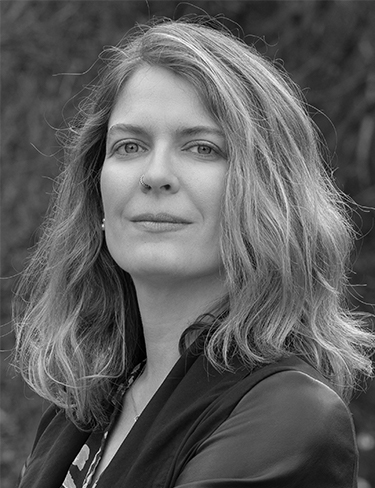 Education:
Section not used by City of Seattle candidates
Occupation:
Section not used by City of Seattle candidates
Statement:
I believe in the future of our city. We need a new kind of leader in Seattle, someone ready to take action on the big problems we face right now, and committed to creating a more livable, affordable, sustainable city.
As a business leader, autism advocate, and single mom, I get things done. When I learned special education students like my son were being restrained and isolated because they were disabled, I advocated in Olympia to change the law. When my industry faced legislation that threatened thousands of jobs, I fought for fair regulations that balanced the needs of small businesses and the community. After being harassed within an organization I trusted, I convinced the board to create a Code of Conduct and complaint procedure to fight discrimination. When faced with complex problems, I work tirelessly for solutions, no matter what it takes.
I've dedicated my career to changing things for the better. I'm an organizational change expert, an advocate who has fought for education and disability rights, and a single mom who champions the needs of families. I'm excited to put my experience to work for Seattle and work collaboratively to implement balanced, common-sense solutions.
Reduce Homelessness
Increase 24/7 shelter beds where individuals can bring partners, pets, and belongings
Use resources wisely to expand diversion programs, rapid rehousing, and create more low-barrier, temporary and transitional housing with wrap-around services
Ensure access to shelter and treatment for all who want it so we can re-establish expectations for clean, safe public spaces
Increase Affordability with Thoughtful Density
Require developers to include affordable housing onsite in every new development
Allow low-impact density like ADUs and duplexes without increasing height restrictions
Balance neighborhood and housing needs to create walkable, livable communities
Combat Climate Change
Expand bus lines, increase service hours, and improve bus-to-light rail connections
Increase the income limits of the reduced-cost ORCA pass to include the middle class
Transition all public transportation and city vehicles to electric energy
Support Students and Schools
Expand afterschool and summer programming to support working families
Increase nurses and counselors to meet students' physical and mental health care needs
Work with representatives in Olympia to fight for fully funded public schools
District 4 deserves an action-oriented and effective leader who listens and understands the needs of families, small businesses, and everyday Seattleites.
Let's elect a leader who will get things done. I humbly ask for your vote.
Sign up for email or text notifications