v1.0.0
Candidates
2017 primary election
City of Seattle
Council Position 8
Charlene D. Strong
PO Box 9100
Seattle, WA 98109
(206) 819-9626
Education:
Section not used by City of Seattle candidates
Occupation:
Section not used by City of Seattle candidates
Statement:
As a mom, business owner, LGBTQ advocate, and Chair of the Washington State Human Rights Commission, I've spent my life expanding equality and equity to all Washingtonians. Seattle must do a better job to protect the vulnerable in our community. As your Seattle City Councilmember, I'll work to represent all of Seattle. I will fight to make our city more affordable, advocate for small businesses, and tackle the issue of homelessness, addiction, and mental illness.
Homelessness: Our city's homelessness and mental illness problems have had a deeply personal impact on my life. I have a family member who has been trapped in the cycle of homelessness and addiction for many years. In my opinion, the first tent city that went up should have been the last. We need to develop a comprehensive, effective, and compassionate approach to this complex problem.
Affordability: To continue Seattle's economic growth, we must address the affordability issue in our city. As a small business owner with more than 20 years of business management experience, I understand firsthand how affordability impacts small businesses. As with housing, commercial real estate is becoming unaffordable, making it difficult for local businesses to thrive in our city. To continue the growth of business, I will improve the accessibility of microfinancing and capital for low and moderate-income small businesses. I will also work to streamline the permitting process to help unburden our small businesses.
Equality and Equity: I've fiercely advocated to expand equality and ensure equity for all people. I was devastated when my partner, Kate Fleming, was tragically trapped killed in a flooding incident. I was infuriated when I was denied hospital visitation because there were no laws protecting LGBT couples at the time. I turned my sorrow and anger into action and testified on behalf of legislation to protect all couples from ever having to suffer the same way. In the ten years since, I've flown across the country to advise governmental agencies and departments for greater civil rights protections. I continue my advocacy today, as the Chair of the Washington State Human Rights Commission, where we largely fight discrimination in housing, employment and insurance. In the last legislative session, I worked on HB 2029, which would create a telephone hotline and website to refer people to assistance for immigration and citizenship issues.
I'm running to insure a stronger, more decisive Seattle City Council. Thank you for your vote.
Education:
Section not used by City of Seattle candidates
Occupation:
Section not used by City of Seattle candidates
Statement:
For far too long, the City of Seattle has been run by self-important, overbearing and bossy politicians who do not vote in your interest. The Seattle City Council needs to be held accountable and answerable to you and that will only happen if a straight-shooting outsider is elected.
I pledge to be that cage-rattler.
Seattle needs someone who is an unconventional activist and won't conform to Seattle Council dogma, someone who is different and won't stick to the longtime status quo. I am a problem-solver who will shake things up and get things done.
As your representative on the Seattle City Council, I will always standup for the best interest of the people who live here. I will support the Seattle Police, for they are a great community asset and work hard to protect us. I will back their difficult work on violent crimes, murders, rapes, and assaults, as well as property crimes such as robberies, burglaries, and car prowls.
I will work to lower taxes. Citizens of this city are being taxed to death. Under Mayor Ed Murray, Seattle has seen seven tax increases; that trend must stop. I will battle for small businesses by advocating for reduced city B&O taxes and less unnecessary regulations. I will work to keep business areas safe for merchants and patrons, and fight to streamline the permit process.
I will push to unclog more of Seattle's roads to move traffic by opening up arterials to four lanes wherever possible. I will work closely with neighborhoods in Seattle to solve local problems, rather than focus my attention on Downtown. I pledge to cleanup illegal homeless camps, while partnering with nonprofits to get the homeless support and off of the streets. Additionally, I will strongly fight against the use of safe-injection sites in Seattle.
Lastly, I will push extremely hard to get the Sonics back in Seattle, either in a new SODO arena or in Key Arena. It has been nearly 10 years since the Sonics left. A new team will instill a new sense of community and passion for those who call Seattle home; we owe it to the people to get both an NBA and NHL team here.
Seattle needs new leadership on the City Council. I will be councilmember who will get in, shake things up, and solve-problems. Thank you for your vote.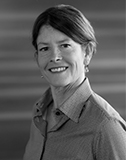 Sara E. Nelson
119 1st Ave. South, Suite 320
Seattle, WA 98104
Education:
Section not used by City of Seattle candidates
Occupation:
Section not used by City of Seattle candidates
Statement:
Isn't it about time that Seattle had a progressive neighborhood small business leader on City Council?
I co-founded Fremont Brewing here in Seattle. In ten years, we've grown from three people to 55 fulltime employees. In that time, we've held strong to our progressive values. I am proud to provide my employees living wages, good health insurance, paid family leave, and – of course – free beer.
I can't promise Seattle free beer, but I can promise this: on City Council, I will be a strong, collaborative leader. I am the only candidate in this race with legislative experience. Over 11 years as an aide for Councilmember Richard Conlin, I crafted and championed key legislation. My work helped position Seattle as a leader on environmental stewardship and other issues.
My priorities include:
• Affordable housing. Seattle must provide more transit-oriented development, and expand housing tax credits to create thousands of aff ordable units and reduce homelessness.
• Basic services. Our City's fi rst priority should be providing core services like roads and public safety.
• Environmental stewardship. As Council staff , I wrote legislation to invest in renewable energy and pursue zero-waste policy. On Council, I will lead on sustainability issues.
• Thriving small business. As a neighborhood business owner, I know local businesses create family-wage jobs and a vibrant city. I will be a champion for small business, not an adversary.
I am a progressive, but also a pragmatist. I believe good people – even people who disagree – can work together to create positive change. That's not cheap talk. It's the work I've been doing for over a decade and the experience I will bring to City Council. I ask for your vote.
Endorsements: Former Mayor Greg Nickels, former Washington Democrats Chair Jaxon Ravens, Ethnic Business Coalition chair Taylor Hoang, former School Board President Sherry Carr, and many more.
Sheley Secrest
PO Box 75525
Seattle, WA 98175
(425) 918-0274
Education:
Section not used by City of Seattle candidates
Occupation:
Section not used by City of Seattle candidates
Statement:
I am the mother of three and a Seattle attorney. I advocate for justice. I work to house the homeless, find justice for the wronged, and bring fairness to business practices. I would like your vote for Seattle City Council.
I am an Advocate for Civil Rights
I attended Seattle University to be an advocate for my community. Nina Turner told me, "Fancy titles are nice, but purpose is everything." My purpose in life and my purpose for running is to ensure Justice for All.
To ensure that every person feels safe when they leave their homes, we require a well-trained, culturally-competent police force. I served on Seattle's Office of Professional Accountability, where I worked with the Council and Mayor to create stronger systems of civilian oversight of the police to improve the community's trust.
I am an Advocate for Economic Rights
Economic Justice is a civil right. I see two Seattles, the gleaming towers and the tent cities. Between those two, I see full-time workers making less than a living wage and being priced out of their homes.
I see it on the ground. I'm the Economic and Development Department chair for the NAACP and I ran the jobs program at the Urban League. I have been fighting for good paying jobs for years. I successfully got Sound Transit to hire minority-owned businesses and I was a policy analyst with the Alliance for a Just Society when we organized the food worker's strikes that led to $15 an hour. But there is more to do. I see the frustrations of the people who work to raise their families, but come up short. When $75,000 a year is not enough, what are we telling people who make $45,000 or less?
I am an Advocate for Housing Rights
We cannot grow forward and leave our people behind. We must make sure every person who works hard has a place to live, that's why, while on the board of the Black Community Impact Alliance, we secured the purchase of the YK building, which will house 130 young adults making less than $19,000 annually.
I am Sheley Secrest and I am fighting for you. I will not stop fighting for civil justice, social justice, criminal justice, and economic justice until there is JUSTICE FOR ALL.
I am proudly endorsed by Democratic organizations across Seattle, Seattle Education Association, and Our Revolution Ballard.
Jon Grant
P.O. Box 21551
Seattle, WA 98111
(206) 353-9740
Education:
Section not used by City of Seattle candidates
Occupation:
Section not used by City of Seattle candidates
Statement:
We are in a housing crisis and renters and homeowners are getting squeezed out of Seattle by massive rent increases and escalating property taxes. We must change course to ensure that future generations of working Seattleites can thrive in our city. Across the country, cities with the worst housing affordability crises have already mandated 25% of each new development to be affordable to working and low income people. Seattle must do the same. We must also require big corporations to pay their fair share in taxes so we can relieve the property tax burden on Seattleites.
I have over ten years of experience as an advocate for housing affordability. While Executive Director of the Tenants Union, I doubled its operating budget, opened offices across Washington, tripled the people served, and advanced state and local legislation to expand tenants' rights. These legislative efforts included passing stronger protections for domestic violence survivors, increasing affordable housing subsidies, fighting economic evictions, and expanding tenant protections in state and local law. Last year I worked as the Outreach Director for Raise Up Washington, the labor, faith, and community coalition that organized to pass I-1433 to raise the minimum wage and establish paid sick & safe leave statewide. Prior to the Tenants Union, I was a housing advocate at non-profit Solid Ground.
Our campaign is accountable to regular people, not big money. I am the only candidate in our race who pledged not to accept contributions from corporations, developers, or CEOs. Instead, 90% of my campaign funding comes through the historic Democracy Voucher program and my average real dollar donation is just $19 dollars. The community, and not big business, owns our campaign. How we win matters: it shows we put community interests first.
I will be a strong champion on the council for more civilian oversight of the Seattle Police Department, leading on climate justice by divesting from fossil fuel companies, passing paid family leave, protecting immigrant rights, and prioritizing hiring city contractors who commit to gender pay equity. If you believe we need to take bold action on these issues to do more to improve policing, make housing affordable, get big money out of politics, ensure equal pay for women and make city government more responsive, I ask for your vote.
Selected endorsements: City Councilmembers Lisa Herbold and Kshama Sawant, former City Councilmember Nick Licata, SEIU 6 and Real Change Founding Director Timothy Harris
Teresa Mosqueda
P.O. Box 20655
Seattle, WA 98102
(206) 550-6556
Education:
Section not used by City of Seattle candidates
Occupation:
Section not used by City of Seattle candidates
Statement:
In Seattle, we are proud of our progressive values and thriving economy, but too many are left out of our prosperity. I am running for Seattle City Council to ensure everyone can afford to live, work, and retire in the city they call home.
I've dedicated my life—in healthcare, child advocacy, and the labor movement—to creating healthy communities. That requires an economy that works for all, not just the wealthy few. I'll fight for ALL Seattle residents as your Councilmember.
I have spent my career working to promote the wellbeing of families and seniors; fighting for good living wage jobs and retirement security; drafting and leading the state's minimum wage and sick leave Initiative 1433; and implementing Medicaid expansion and healthcare for all kids.
This is how I lead—by bringing people together, creating broad coalitions to solve issues, and including those who are often left out of the decision-making process.
Together, we can create affordable housing and provide needed services for the homeless. I will champion community-driven development to create the affordable housing we need now for low- and middle-income families. We can turn developable land into affordable homes, with affordable retail and community facilities. I'll pursue "Housing First" homelessness reforms for more shelters and permanent supportive housing, coupled with increased access to mental health, addiction treatment, and case management services.
We can improve public safety, transit, and commutes by working to accelerate state and local investments on critical infrastructure, target new sidewalks to improve safe routes to school and commerce, and create more housing and childcare options closer to jobs and transit centers.
In these trying times, we can protect our environment, workers' rights, immigrants, our LGBTQ communities, and healthcare for women. In Seattle, I'll advance affordable childcare, family leave, equal pay, affordable housing, and protect our public health.
I am a third-generation Mexican-American, the daughter of educators and activists who taught me to work for social justice. I would be the only renter on the City Council. With your support, I will work every day to represent you.
Proudly Endorsed: Attorney General Bob Ferguson; US Representative Pramila Jayapal; Executive Dow Constantine; City Councilmembers Sally Bagshaw, Lorena González, and Rob Johnson; former Executive Ron Sims; King County Central Labor Council; Seattle Firefighters; Seattle Education Association; Sierra Club; National Women's Political Caucus; 32nd, 34th, 36th, 37th, 46th District and King County Democrats; and many others!
Hisam Goueli
PO Box 23301
Seattle, WA 98102
(608) 213-9496
Education:
Section not used by City of Seattle candidates
Occupation:
Section not used by City of Seattle candidates
Statement:
My name is Dr. Hisam Goueli. I specialize in treating older adults and people with mental illness.
I'm a gay Muslim Arab-American from Minnesota. My husband is a Peruvian immigrant. We moved to Seattle to get married and live our American dream, knowing we would be welcome here.
Every day I see 27 patients in the hospital. 20 of them are homeless. I see how public policy leaves many suffering in our prosperous City. My patients inspired me to run for City Council.
We all know we have a serious decision to make in this election. Will Seattle be home only for wealthy people, or a thriving City that leads nationally with progressive values?
Too many senior citizens on fixed incomes fear losing their homes. Too many people of color are being displaced from neighborhoods they have built for generations. Too many young people believe they will never own a home. Too many people are living in tents and on our streets.
I'm running to make sure Seattle is home for all our residents.
Affordable Housing: We must build it now. We should build on surplus City property and streamline our permitting process to expedite construction. We should protect our housing market from outsider speculation.
Quality Health Care for all: I have a plan to invest in community health clinics to innovate new solutions for our primary healthcare system. This will improve outcomes and lower costs for all in Seattle.
Seattle continues to grow: We must go beyond affordability to livability. This means investing in cultural services like arts, parks, creative schools, sidewalks and transit. These services create a culture of empathy, keep us competitive into the future, and transmit our values to newcomers.
I bring leadership experience: I've developed successful healthcare solutions all around the world. In Ohio I opened a refugee clinic and worked at Planned Parenthood. In Wisconsin I opened a free dental clinic. In Egypt I launched a mobile healthcare clinic. In Guatemala, I helped decrease child mortality and empowered women in healthcare. In Nepal I developed a 10-location primary healthcare system. I know how policy works, and how to engage with diverse communities to achieve progress.
Please visit my website for endorsements, which include: 32nd District Democrats, former Councilmember Tom Rasmussen, Doctors, Nurses and Social Workers.
I want to use my expertise, compassion, and love for Seattle to serve you. Please vote for me.
Mac McGregor
P.O. Box 80821
Seattle, WA 98108
(206) 707-2485
Education:
Section not used by City of Seattle candidates
Occupation:
Section not used by City of Seattle candidates
Statement:
Mac McGregor wants to lower the barriers to success for everyone in our city. He believes raising up those in marginalized communities, and by doing so, we ALL benefit! He understands the struggles of Seattle residents and is along side you. As the first transgender candidate for city government, he has a unique and broad perspective that is desperately needed on our City Council.
Through years of service as an educator, activist, and City Commissioner, Mac is a proven bridge builder. As a former small business owner and college professor, he listens to the needs of the people and acts to create change. He is a genuine and will make honest and educated decisions for the people of this city. As part of a working class family trying to survive and thrive he understands life in Seattle. Mac McGregor is a movement toward change, integrity and civil rights for all people regardless of gender, sexuality, race, religion, national origin or creed. The time upon us is a critical one, where the need to change hearts and minds towards a more expansive and inclusive system is of grave importance.
Mac has decided to run as a non-binary candidate and not as a democrat. Seattle City Council is a non-partisan position and he refuses to allow a political label to restrict him or be a part of a system that is exclusionary or divisive in any way. He will be supported for the content of his character, his platforms on the issues, and his ability to make smart and productive decisions. He will always choose integrity. His loyalty lies with what is best for ALL people in our city. He does not believe that the binary political system is currently serving most of us, and is taking a stand against it through this campaign. He will create change in our city without obligation to any special interest groups or organizations. And he is not taking donations from big business or developers.
Mac McGregor is creating a movement—helping light a fire inside all of us to prioritize basic human rights and dignity across our country. He is empowering those who have felt like they've lived in the shadows. The first few people of color, women, gays, and lesbians who ran for office advanced the cause of freedom for all. This is the next step. Mac will bring awareness and distinction to Seattle.
Sign up for email or text notifications